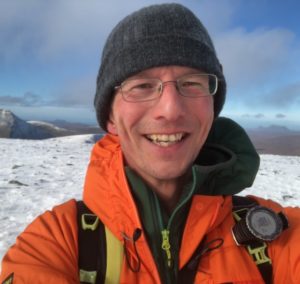 I'm a professional hill walking guide based in Newtonmore and the Cairngorms National Park. I have over 15 years experience working as a guide in the Scottish Highlands and Islands. This has developed my excellent knowledge of the Scottish Hills and landscape.
Mountains and the natural world have fascinated me since I was young. Annual camping and hill walking trips in Scotland got me hooked on the natural world. This lead me to study Physical Geography and Geology at University before deciding to work in the outdoors.
As an International and Winter Mountain Leader I am qualified to guide all year round in the Scottish hills and lead expeditions overseas. For more information about these qualifications check my Mountain Training profile.
When not working I'm often found exploring wild places amongst the mountains or watching the natural world go by!